Revolution and legitimation
Keywords:
revolution, legitimation, imagined institutions, right to revolt, counterpower
Abstract
The article subject is the relationship between the revolutionary action and the process of legitimation. The author demonstrates how revolutionaries acquire the right to new rationalization of history. The priority in this process belongs to narratives which are related to realization of the right to revolt. Each conscious revolutionary action anticipates the existence of some parallel structures of counterpower. These structures are mainly established as political views and imagined institutions. Within the process of revolution, this fundamental feature of political imagination is embodied in narratives of society-power relation, which is the basic component of the revolutionary legitimation.
References
Marx, К. (1987). The Eighteenth Brumaire of Louis Napoleon. [In Russian]. Мoscow: Politizdat.

Tocqueville, A. de (2000). The Old Regime and the Revolution. [In Ukrainian]. Кyiv: Universe.

Bushnell, D., Langley, L.D. (2008). Simón Bolívar: Essays on the Life and Legacy of the Liberator. Lanham, Maryland: Rowman & Littlefield.

Castoriadis, C. (1990). Le Monde morcelé. Paris.

Foucault, M. (2000).Usless to Revolt? Power. Vol.3. New York: The New York Press.

Furet, F. (1978). Penser la Revolution Française. Paris: Editions Gallimard.

Lynch, J. (2006). Simón Bolivar. A Life. S.l.: Yale University Press.

Lyotard, J.-F. (1988). Réécrire la modernité. In: L`inhumain. Paris: Galilée.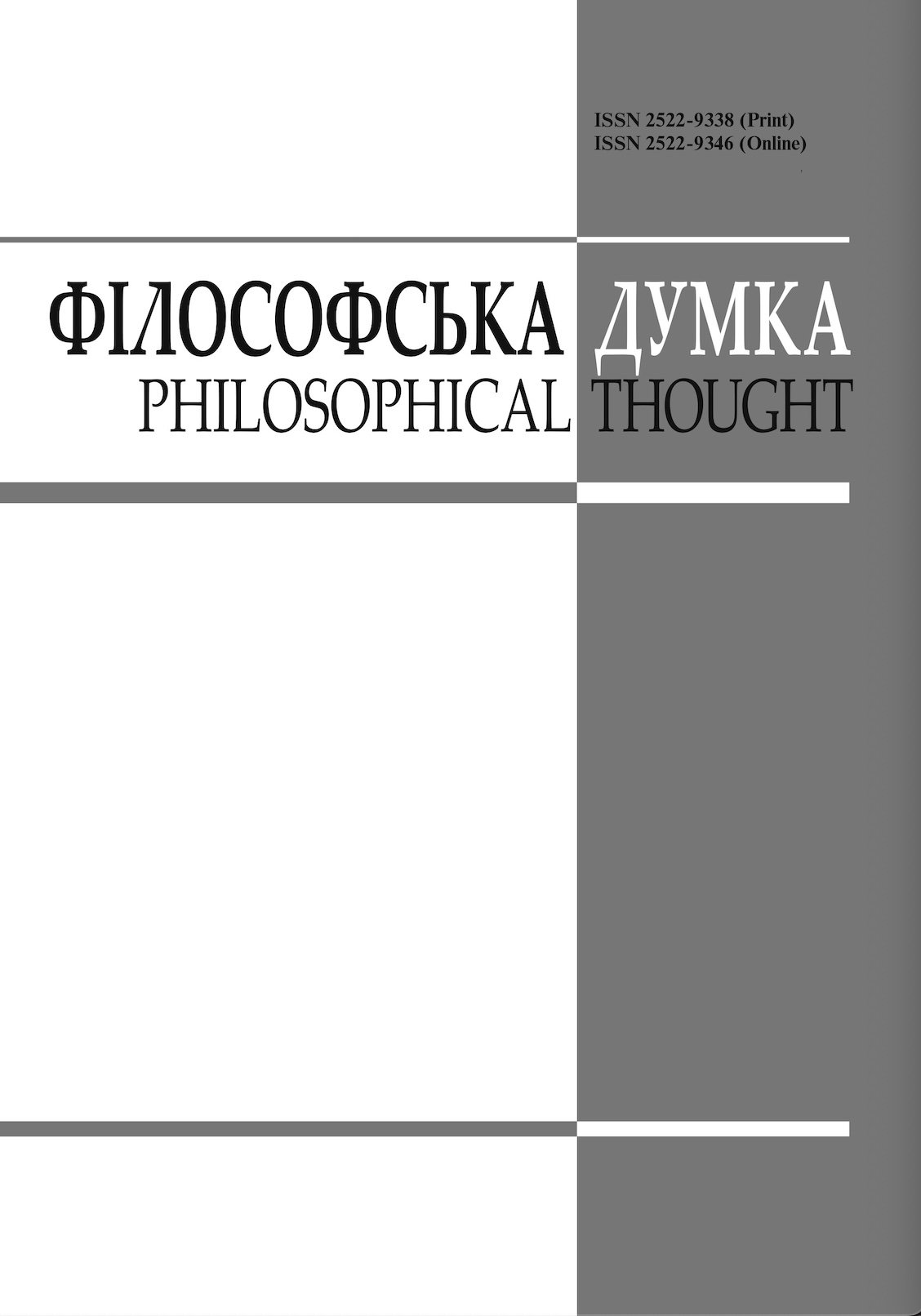 Abstract views: 302
How to Cite
Bilyi, O. (2017). Revolution and legitimation. Filosofska Dumka, (4), 57–68. Retrieved from https://dumka.philosophy.ua/index.php/fd/article/view/31
License
Authors who publish with this journal agree to the following terms:
Authors retain copyright and grant the journal right of first publication.
Authors are able to enter into separate, additional contractual arrangements for the non-exclusive distribution of the journal's published version of the work (e.g., post it to an institutional repository or publish it in a book), with an acknowledgement of its initial publication in this journal.
Authors are permitted and encouraged to post their work online (e.g., in institutional repositories or on their website) prior to and during the submission process, as it can lead to productive exchanges, as well as earlier and greater citation of published work (See The Effect of Open Access).