Conceptual metamorphoses of Enlightenment ideas in modern social philosophy
Keywords:
Enlightenment project, communicative rationality, system rationality, paralogy, redescription of dictionaries
Abstract
On the basis of critical and comparative analysis, the methodological range of conceptual transformation of the Enlightenment project has been studied in the article in the context of leading approaches of the modern social philosophy. It is found out that the enlightening confidence in the Mind as a normative factor of social development is transformed, on the one hand, into the concept of communicative rationality developed in the conceptual framework of the communicative theory of J. Habermas, and, on the other hand, into the concept of system rationality in the conceptual framework of the system analysis theory of N. Luhmann. These universalist strategies of salvation (Habermas) and improvement (Luhmann) of the enlightenment project are denied by representatives of the radical con-textualism J.-F. Lyotard and R. Rorty, opposing them, accordingly, the concepts of "Pa-ralogy" and "redescription of dictionaries". However, the conceptual-categorical structure of the communicative strategy makes it possible to take into account the complementary potential of both the theory of systems and that of radical contextualism. In particular, the methodological advantages of system analysis are taken into account in the communicative model of the two-stage structure of modern complex societies. As for radical contextualism, it is interpreted as "transcendental communitarianism"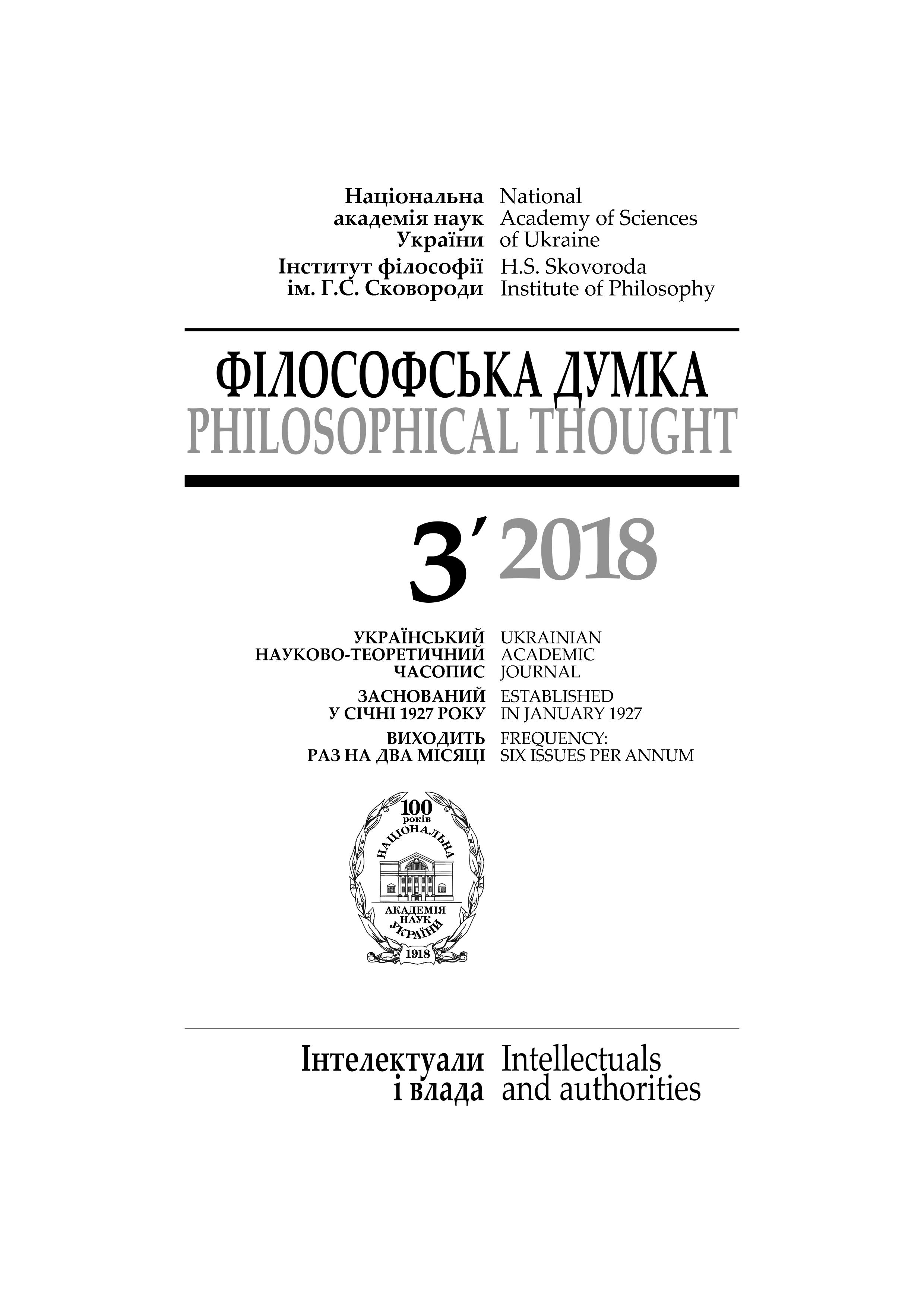 Abstract views: 173
How to Cite
Tur, M. (2018). Conceptual metamorphoses of Enlightenment ideas in modern social philosophy. Filosofska Dumka, (3), 37–47. Retrieved from https://dumka.philosophy.ua/index.php/fd/article/view/337
License
Authors who publish with this journal agree to the following terms:
Authors retain copyright and grant the journal right of first publication.
Authors are able to enter into separate, additional contractual arrangements for the non-exclusive distribution of the journal's published version of the work (e.g., post it to an institutional repository or publish it in a book), with an acknowledgement of its initial publication in this journal.
Authors are permitted and encouraged to post their work online (e.g., in institutional repositories or on their website) prior to and during the submission process, as it can lead to productive exchanges, as well as earlier and greater citation of published work (See The Effect of Open Access).