Kant and metaphysics: tradition and modernity. Seminar of the Kant Society in Ukraine (V. Kozlovskyi, V. Terletskyi, V. Tsyba)
Seminars
Abstract
On June 12, 2021, the Kant Society in Ukraine organized and held an online seminar, this time dedicated to the topic of Kant and Metaphysics, which is as old and controversial as it is still controversial. The event was attended by scientists, independent researchers, as well as teachers and students of leading universities in Ukraine - the Institute of Philosophy named after GS Frying pans of the National Academy of Sciences of Ukraine, the National University of Kyiv-Mohyla Academy, the Taras Shevchenko National University of Kyiv, the Ivan Franko National University of Lviv and the I.I. Мечникова. A good opportunity for this year's seminar was the 240th anniversary of the publication of Critique of Pure Reason (1781), a text that proved to be paradigmatic for the entire philosophy of the modern era. Of course, all the participants in the event, both in their reports and in their discussions, could not ignore Kant's Critique as a critique of traditional metaphysics. However, other topics were no less interesting: the evolution of Kant as a metaphysical thinker, and the fundamental problem of the relationship between metaphysical and scientific knowledge, and the place of metaphysical issues in the context of the third "Critique". The interpretation of Kant's first "Critique" in modern American Kantianism was singled out. Below we publish the reports of those participants who agreed to publish their materials.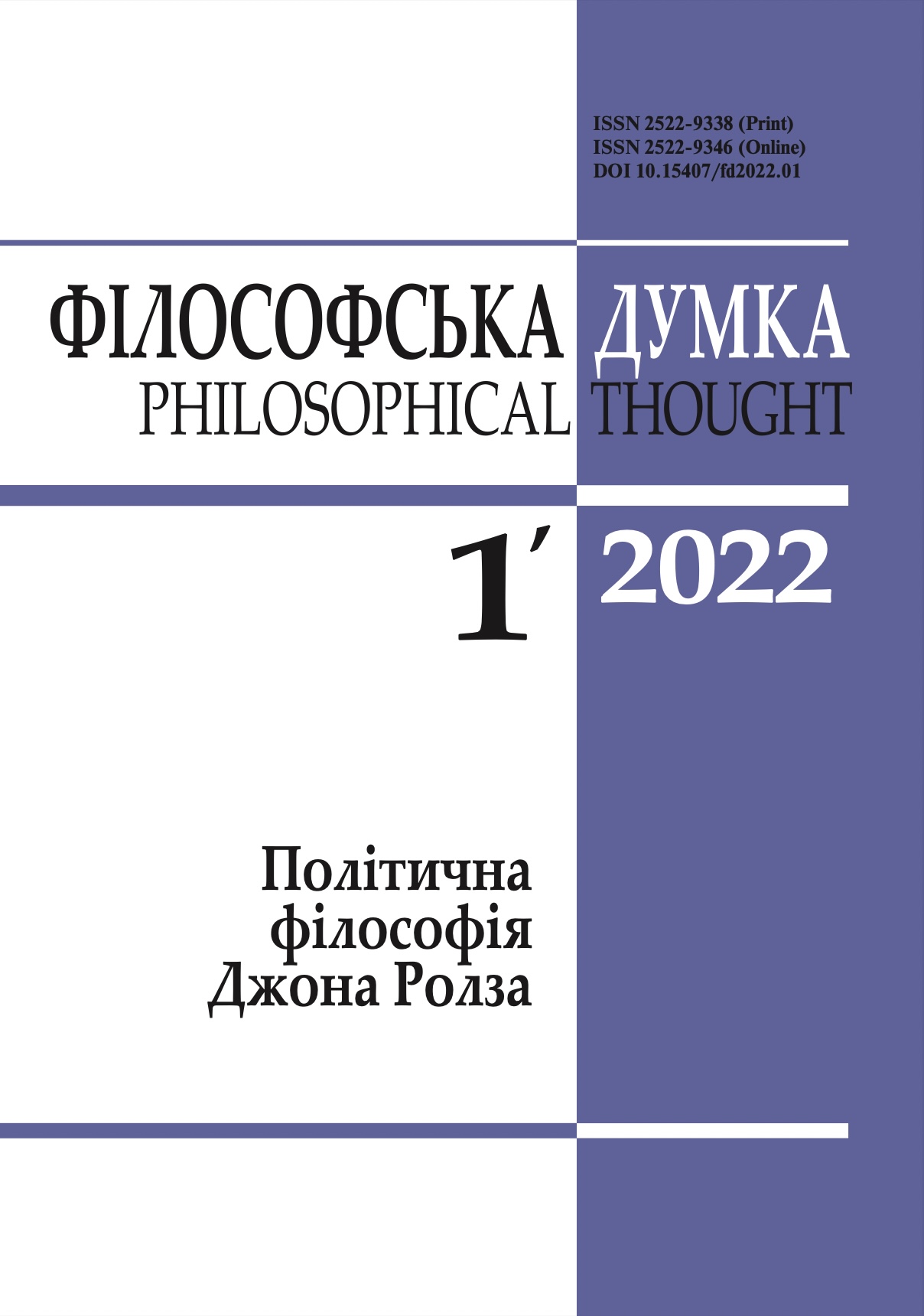 Abstract views: 83
How to Cite
KOZLOVSKY, V. ., TERLETSKY, V. ., & TSIBA, V. (2022). Kant and metaphysics: tradition and modernity. Seminar of the Kant Society in Ukraine (V. Kozlovskyi, V. Terletskyi, V. Tsyba): Seminars . Filosofska Dumka, (1), 155–172. Retrieved from https://dumka.philosophy.ua/index.php/fd/article/view/586
License
Authors who publish with this journal agree to the following terms:
Authors retain copyright and grant the journal right of first publication.
Authors are able to enter into separate, additional contractual arrangements for the non-exclusive distribution of the journal's published version of the work (e.g., post it to an institutional repository or publish it in a book), with an acknowledgement of its initial publication in this journal.
Authors are permitted and encouraged to post their work online (e.g., in institutional repositories or on their website) prior to and during the submission process, as it can lead to productive exchanges, as well as earlier and greater citation of published work (See The Effect of Open Access).