Intellectuals contra intelligentsia
Keywords:
power, knowledge, intellectuals, intelligentsia, education, study, violence, force, civilization
Abstract
The author opposes the notion of "intellectuals" to that of "intelligentsia" which arises for determining a special stratum of population in the tsarist Russia. This differentiation is performed against the background of specific comprehension of Bacon's expression "Knowledge is power" based on the conception of the speech act force in contemporary pragmatism. The author describes the historical and cultural peculiarities of intelligentsia and specific features of the social stratum of intellectuals, as well as methods of their interaction with power and society.
References
Вальденфельс Б. Топографія Чужого: студії до феноменології Чужого. — [пер. з німецької і післямова Вахтанґа Кебуладзе]. — К.: ППС-2002, 2004. — 206 с. — (Сучасна гуманітарна бібліотека).

Галковский Д. Бесконечный тупик. — Москва: Самиздат, 1998. — 710 с.

Стус В. Деколонізація СРСР — єдиний гарант миру в усьому світі. З таборового зошиту. — К.: Видавництво ПрАТ «Українська прес-група», 2013. — 80 с. — (Бронебійна публіцистика).

Brandom R. Animating Ideas of Idealism: A Semantic Sonata in Kant and Hegel // [Електронний ресурс]. Режим доступу: <http://www.pitt.edu/~brandom>. — 2007.

Horkheimer M., Adorno T.W. Dialektik der Aufklärung // Horkheimer M. Gesammelte Schriften. — Frankfurt am Main: Fischer, 1987. — Bd. 5. — 461 S.

Husserl E. Die Krisis der europäischen Wissenschaften und die transzendentale Phänomenologie. Eine Einleitung in die phänomenologische Philosophie. — Den Haag: Martinus Nijhoff
Publishers, 1962. — XXII, 557 S. — (Husserliana, Bd. VI).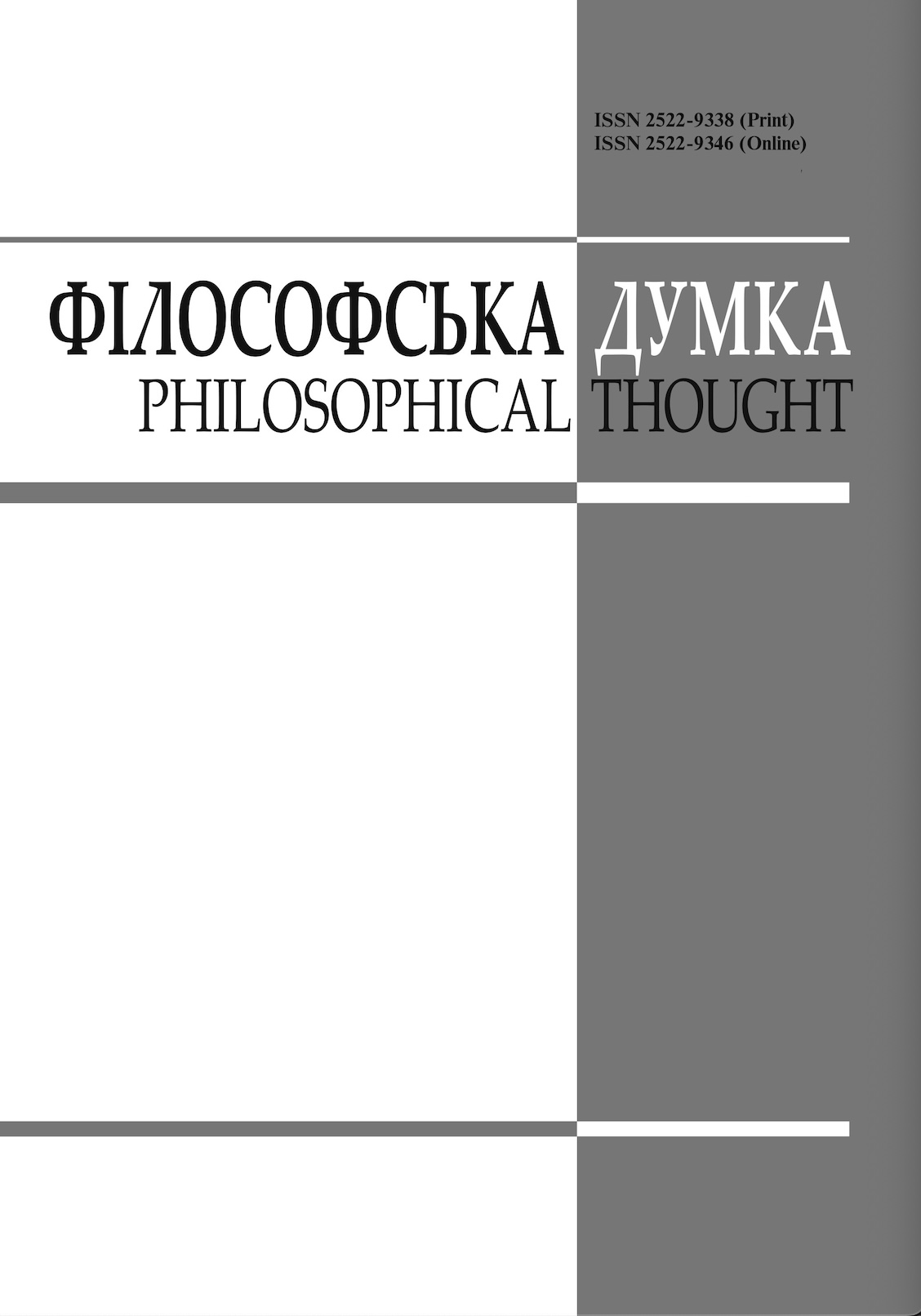 Abstract views: 341
How to Cite
Kebuladze, V. (2017). Intellectuals contra intelligentsia. Filosofska Dumka, (2), 104–110. Retrieved from https://dumka.philosophy.ua/index.php/fd/article/view/105
License
Authors who publish with this journal agree to the following terms:
Authors retain copyright and grant the journal right of first publication.
Authors are able to enter into separate, additional contractual arrangements for the non-exclusive distribution of the journal's published version of the work (e.g., post it to an institutional repository or publish it in a book), with an acknowledgement of its initial publication in this journal.
Authors are permitted and encouraged to post their work online (e.g., in institutional repositories or on their website) prior to and during the submission process, as it can lead to productive exchanges, as well as earlier and greater citation of published work (See The Effect of Open Access).