Globalism as ideology and globalization as the process
Keywords:
globalization, civilization movement, sovereignty, etatist myth, substitutive religiousness
Abstract
The process of globalization is presented now in the light of concentration and centralization of the economic power as a precondition of creation of planetary political and social infrastructure. Globalization was always connected with the struggle for resources, for territories. In the course of historical development of globalization processes the prospects of civilization movement were determined both by the power claims and military component. Under these conditions the etatist myth which adopts the idea of the national state also feeds the idea of globalization. The substitutive religiousness of any prophetic empiricism and determinism is an important condition of efficiency of various forms of modern globalization ideology. The relation between the real content of the idea of sovereignty and the universal values is one of the greatest risks in globalization process.
References
Достоевский Ф.М. Полное собрание сочинений : В 30-ти т. — Л., 1983. — Т. 25.

Єрмоленко В. Імперіалізм ображених. Про фашистське коріння російського євразійства // День. — 2014. — 27–28 червня.

Мере Ж. Принцип суверенітету. — Львів, 2003.

Пролеєв С. Людство перед викликом ґлобалізації // Виклики ґлобалізації. — Київ, 2001. — С. 9–7.

Рокфеллер Д. Речь на заседании Бильдербергского клуба в июне 1991 г.

Хайдеггер М. Письмо о гуманизме // Проблема человека в западной философии. — М., 1988.

Cassirer E. Le myth de l'Etat. — Paris, 1993.

Castoriadis C. Le monde morcelé. –Paris, 1993.

Gilpin R. Global Political Economy. — Prinston (New York), 2001.

Gilpin R. The Political Economy of International Relations. — Prinston (New York), 1987.

Mearsheimer J.J. The Tragedy of Great Power Politics. — London, 1993.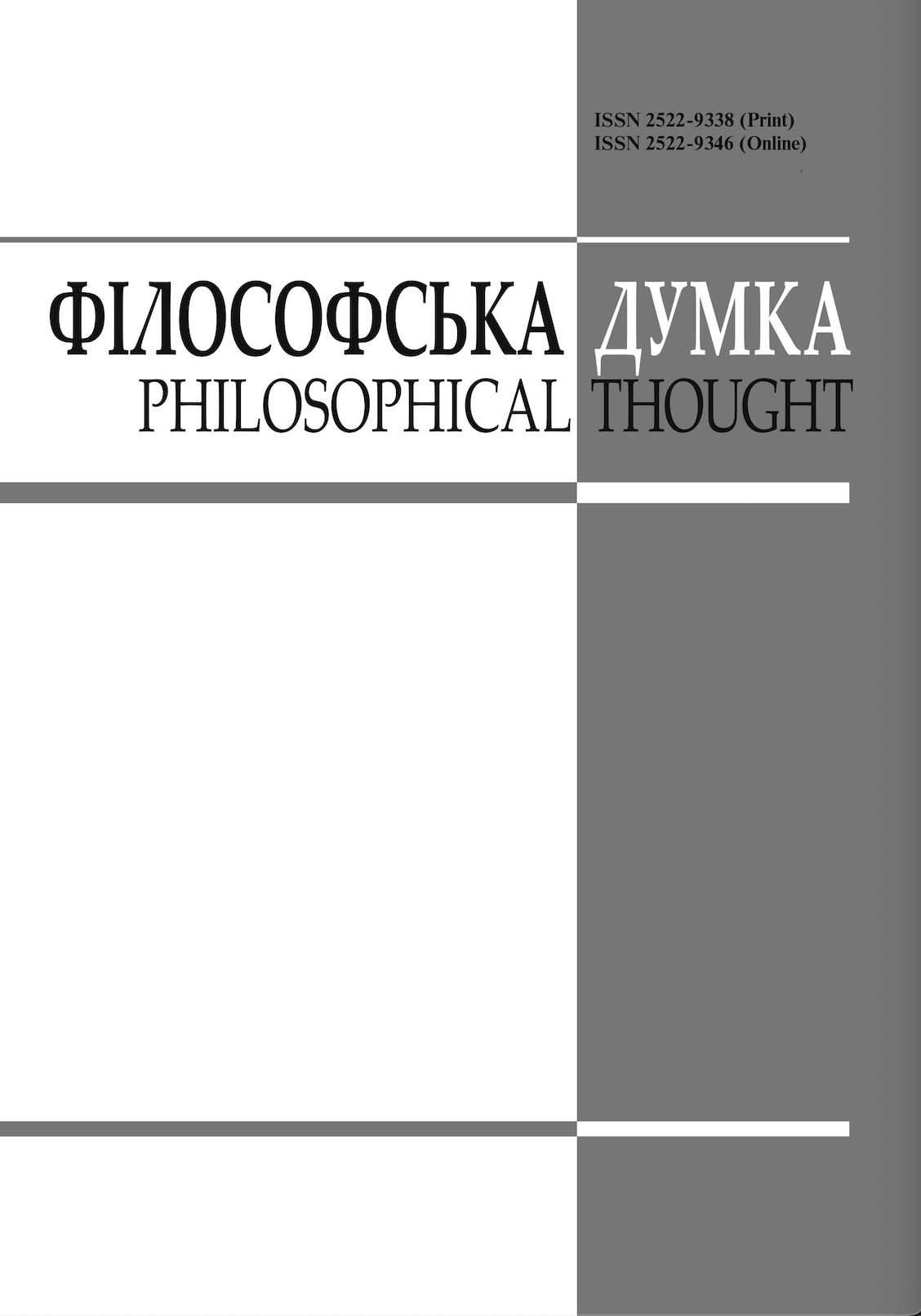 Abstract views: 227
How to Cite
Bily, O. (2017). Globalism as ideology and globalization as the process. Filosofska Dumka, (4), 24–37. Retrieved from https://dumka.philosophy.ua/index.php/fd/article/view/120
License
Authors who publish with this journal agree to the following terms:
Authors retain copyright and grant the journal right of first publication.
Authors are able to enter into separate, additional contractual arrangements for the non-exclusive distribution of the journal's published version of the work (e.g., post it to an institutional repository or publish it in a book), with an acknowledgement of its initial publication in this journal.
Authors are permitted and encouraged to post their work online (e.g., in institutional repositories or on their website) prior to and during the submission process, as it can lead to productive exchanges, as well as earlier and greater citation of published work (See The Effect of Open Access).