On Heidegger's concept of ontology
Keywords:
beeing, entity, phenomenology, ontology, ontics, Dasein, human being, "existence", analytics, possibility, presence-at-hand, understanding, facticity, hermeneutics
Abstract
The paper focuses on discerning the specificity of Heidegger's interpretation and thematization of ontological concepts. Phenomenological distinction between factual 'what' and 'how', which Heidegger casts as a fundamental difference between 'being' and 'entity' (ontico-ontological differentiation), provides foundation for his ontological thinking. Analysis concentrates on particularity of interdependence of that-of-being (ontological) and that-of-entity (ontical) characteristics of entity, which constitutes unrealized by 'early' Heidegger project of universal ontology, applying genetic-deductive method to covering the comprehensive variety of forms of being of the entity. The paper investigates fundamental ontological project of "Being and Time" (the most famous work by M. Heidegger), which established a foundation for universal ontology based on one of regional ontologies, namely existential analysis of Dasein. It further examines peculiarities of explication of factual understanding of Dasein as hermeneutics of facticity. The latter provides access to the field of universal ontological problematics as such. The paper elaborates on the causes of typical misconceptions regarding key points of fundamental ontological project, exacerbated by incompleteness of "Being and Time", and refusal of 'later' Heidegger to characterize his thinking as 'ontological'.
References
Heidegger, M (1997). Being and time. [In Russian] Moscow: Ad Marginem. [= Хайдеггер 1997]
Heidegger, M (1993). Time and being: Articles and lectures. [In Russian] Moscow: Respublica. [= Хайдеггер 1993]
Heidegger, M (2012). Zollikon seminars. [In Russian] Vilnus.: EGU. [= Хайдеггер 2012]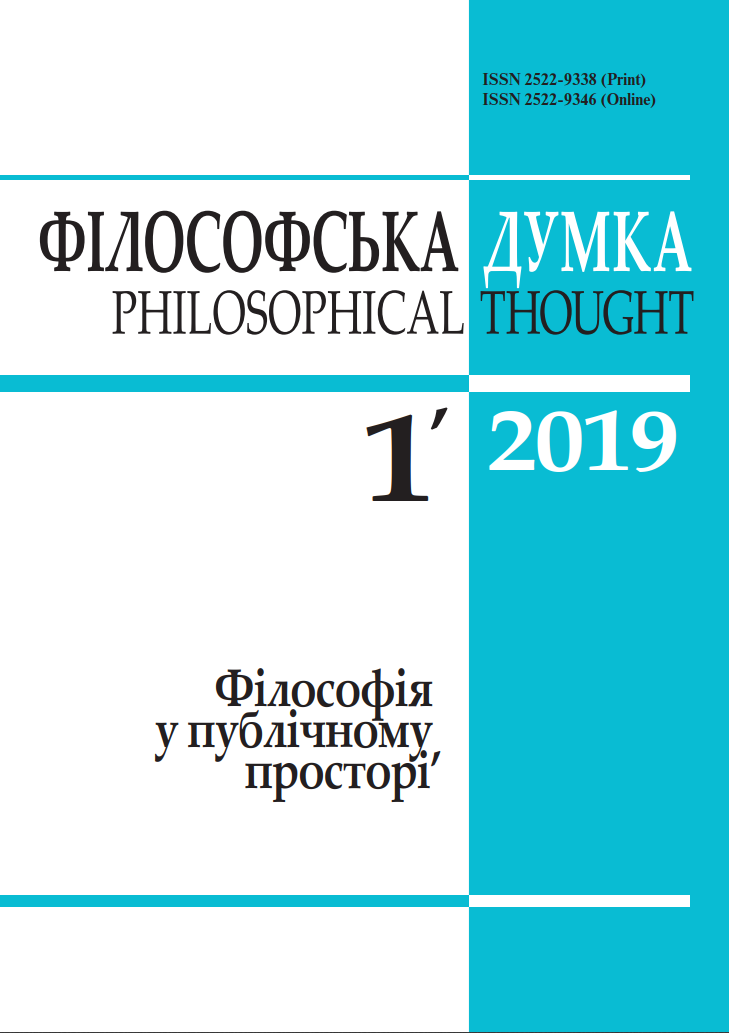 Abstract views: 299
How to Cite
Kobets, R. (2019). On Heidegger's concept of ontology. Filosofska Dumka, (1), 60–73. Retrieved from https://dumka.philosophy.ua/index.php/fd/article/view/342
License
Authors who publish with this journal agree to the following terms:
Authors retain copyright and grant the journal right of first publication.
Authors are able to enter into separate, additional contractual arrangements for the non-exclusive distribution of the journal's published version of the work (e.g., post it to an institutional repository or publish it in a book), with an acknowledgement of its initial publication in this journal.
Authors are permitted and encouraged to post their work online (e.g., in institutional repositories or on their website) prior to and during the submission process, as it can lead to productive exchanges, as well as earlier and greater citation of published work (See The Effect of Open Access).