Removing the spell from Heidegger. What is the "turn"?
WINNERS OF THE NELLI IVANOVA- GEORGIEVSKA PRIZE
Keywords:
phenomenology, turn, consciousness, general, apodictic, necessary, transcendentalism, a priori, experience, change of the localization of truth, antinomy of certainty, border situations, existential hermeneutics, metaphysical turn, last turn
Abstract
The purpose of the article is to destruct the metaphor of "turn" in M. Heidegger`s philosophy. The author argues that this problem has already been formulated in the phenomenological project by E. Husserl. There is analized the influence of transcendental philosophy (first of all I. Kant`s one) on the phenomenology, as well as the influence of some other philosophical projects, which actualized the philosophical problem which was called by Heidegger as the "turn". The author substantiates the idea that the "turn" is a principled methodical requirement of philosophizing in a phenomenological way.
References
Jaspers, K. (2009). Psychology of worldviews. [In Ukrainian] Kyiv: Universe.[=Ясперс 2009]
Heidegger, M. (1963). Sein und Zeit. Tübingen: Verlag von Max Niemeyer.
Heidegger, M. (1954). Platons Lehre von der Wahrheit (Mit dem Brief über den Humanismus), Bern: Franke AG.
Heidegger, M. (1956). Was ist das die Philosophie? S.l.: H. Laupp jr.
Husserl, E. (1954). Die Krisis der europäischen Wissenschaft und die transzendentale Phänomenologie. S.l.: Martinus Nijhoff.
Husserl, E. (1913). Ideen zu einer reinen Phänomenologie und phänomenologischen Philosophie. Halle: Verlag von Max Niemeyer.
Kant, I. (1998). Kritik der reinen Vernunft. Hamburg: Felix Meiner Verlag.
https://doi.org/10.28937/978-3-7873-2112-4
Jaspers, K. (1971). Psychologie der Weltanschauungen. Köln: Springer-Verlag.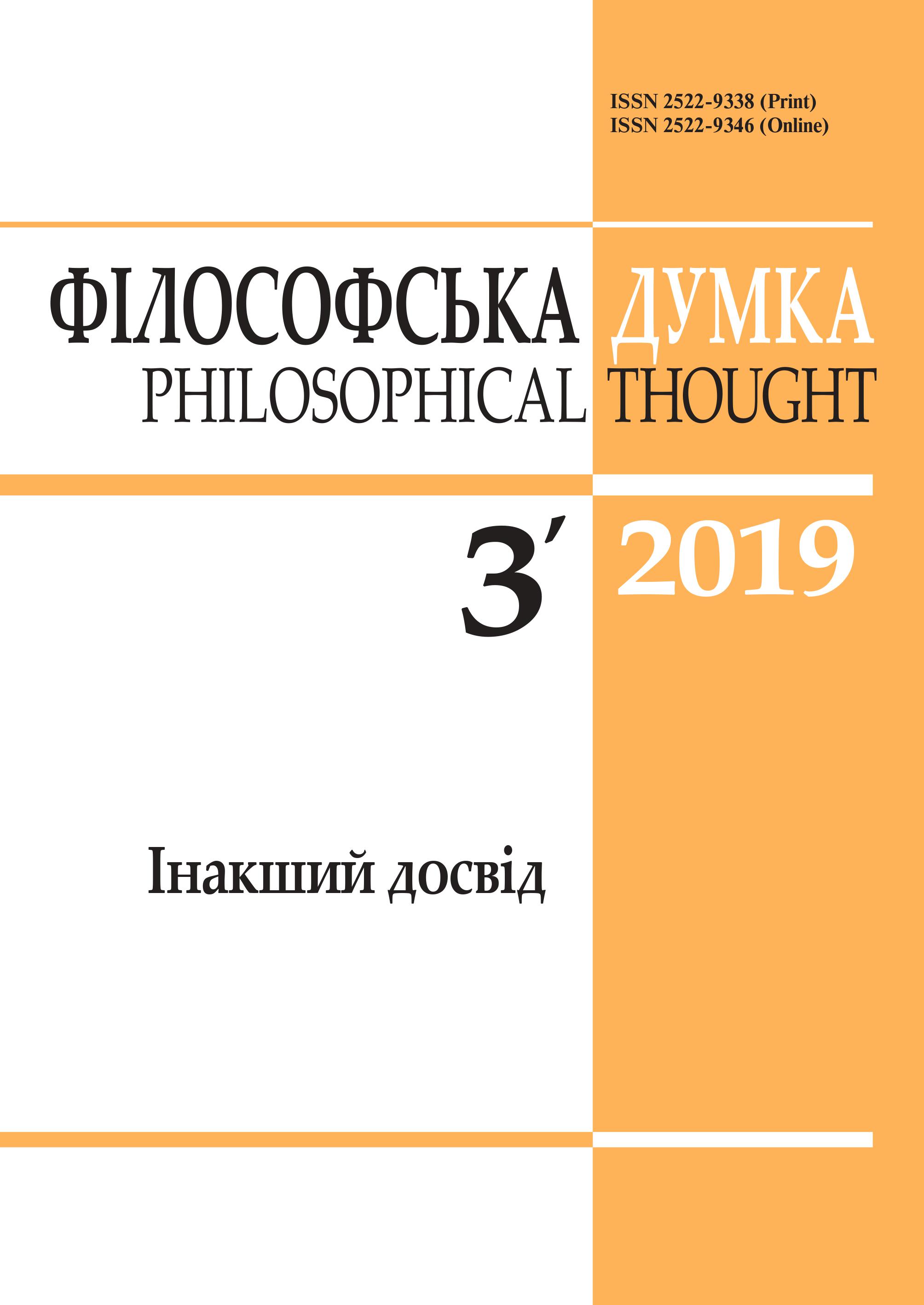 Abstract views: 298
How to Cite
Komarov, O. (2019). Removing the spell from Heidegger. What is the "turn"? WINNERS OF THE NELLI IVANOVA- GEORGIEVSKA PRIZE. Filosofska Dumka, (3), 77–91. https://doi.org/10.15407/fd2019.03.077
License
Authors who publish with this journal agree to the following terms:
Authors retain copyright and grant the journal right of first publication.
Authors are able to enter into separate, additional contractual arrangements for the non-exclusive distribution of the journal's published version of the work (e.g., post it to an institutional repository or publish it in a book), with an acknowledgement of its initial publication in this journal.
Authors are permitted and encouraged to post their work online (e.g., in institutional repositories or on their website) prior to and during the submission process, as it can lead to productive exchanges, as well as earlier and greater citation of published work (See The Effect of Open Access).